Planning has been approved for Harry Potter Style shop
As eagle eyed Harry Potter fans will know the Shambles in York City Centre was as the supposed inspiration for Diagon Alley in the movies. In recent months, three Harry Potter inspired shops have popped up with a fourth gift shop "The Boy Wizard" soon to be opened. 
Planning has been approved to knock two Shambles shops into one to make the new exciting "The Boy Wizard" Also an application has been submitted to City Of York Council to change the sinage of the shops. The proposed sinage would be bright red with yellow text. Edward Freedman Conversation Officer commented: "I would be concerned at the use of a vibrant red tone, but a more muted burgundy or similar is likely to be acceptable.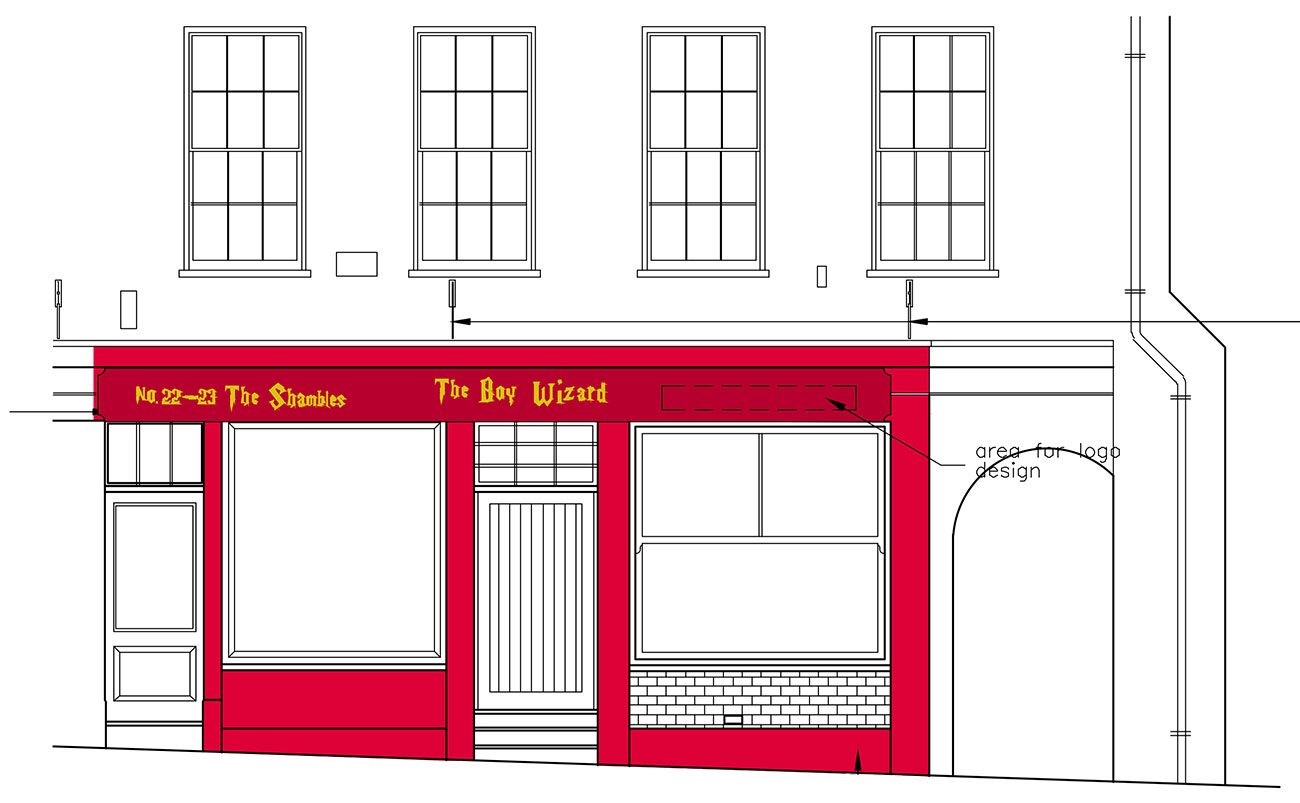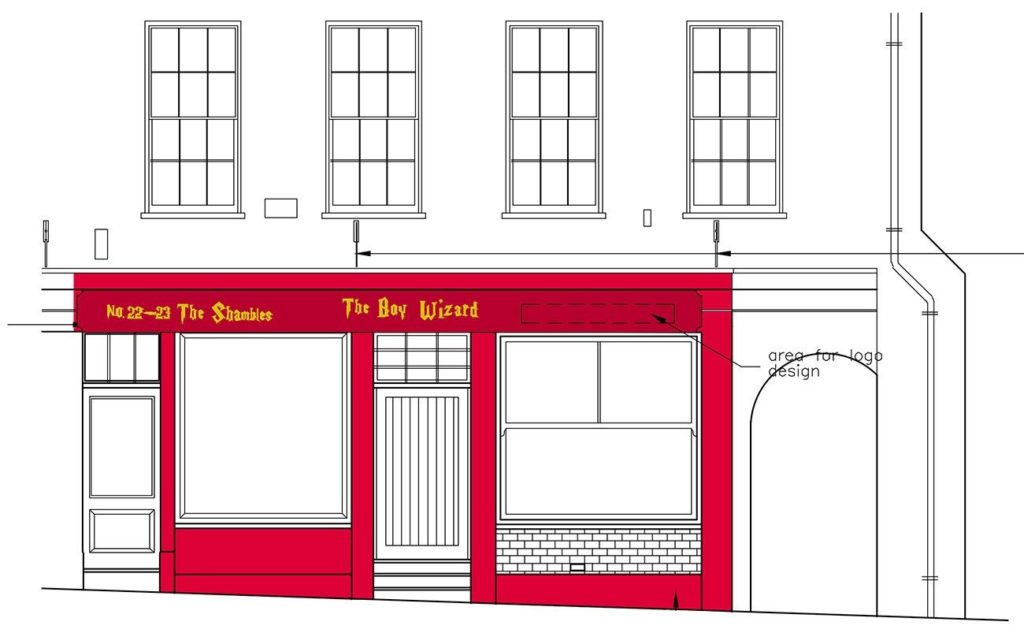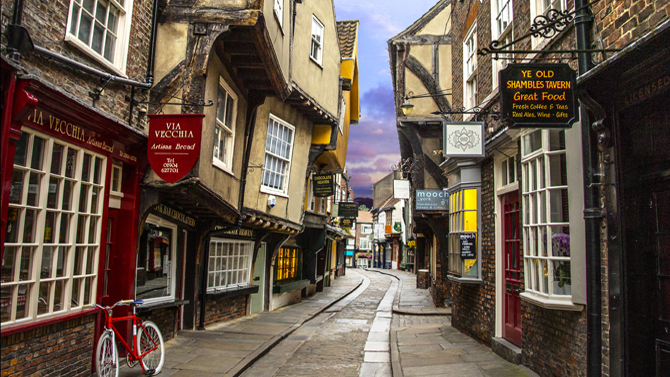 The development is following the huge success of the Harry Potter inspired shop "The shop that must not be named." The shop opened in May 2017 and was an instant success with visitors regularly queuing out the door. The shop sells merchandise inspired by the books and films from wants and canes to cloaks and posters, and is staffed by enthusiastic Harry Potter Fans.
Find out more info, take alook  – https://www.theshopthatmustnotbenamed.co.uk/